Adam Holmes November Celebration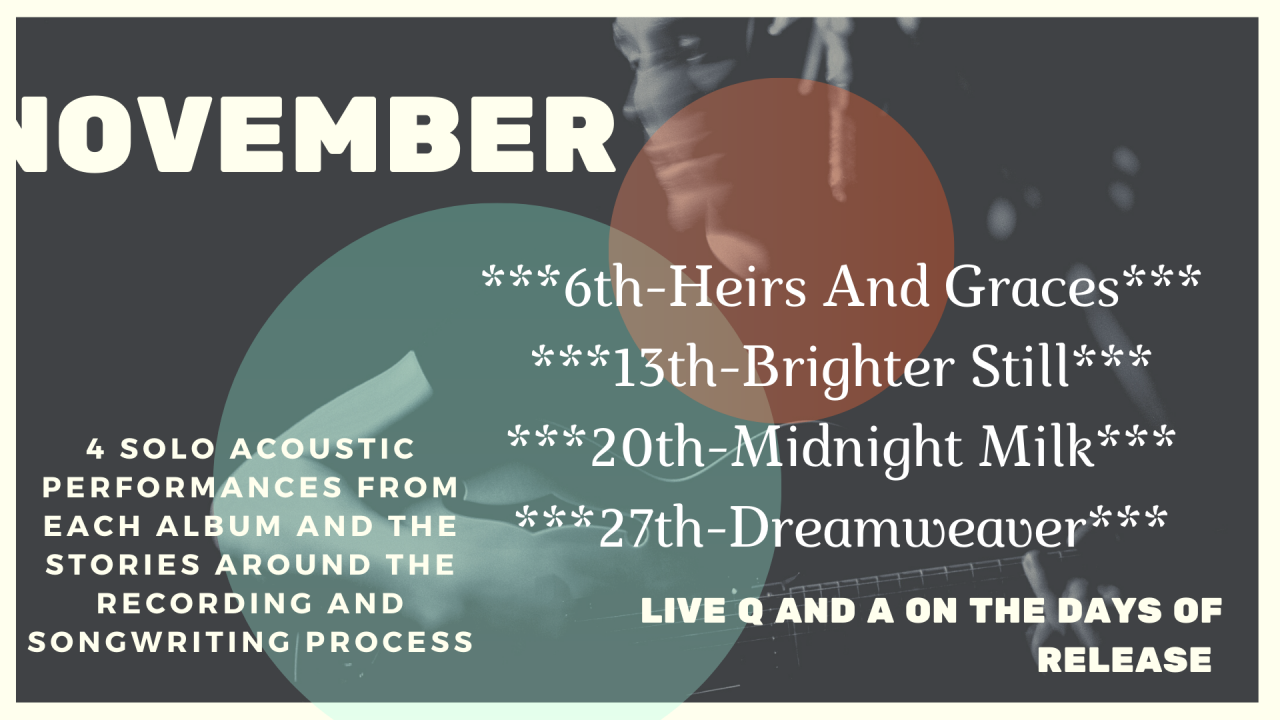 4 films about the recording and songwriting processes of each of Adam Holmes's 4 albums, with solo acoustic performances of selected tracks from each album.
Adam Holmes November Celebration

Event by Adam Holmes
https://ctzn.tk/adamholmes
Information
A SOLO ACOUSTIC CELEBRATION OF 4 ALBUMS
Are you missing live music as much as me? Would you like something to look forward to this November? 
For the last month I've been locked away (growing a beard) creating a cinematic and sonically soothing collection of 4 short films. I'm really excited to bring you a 4 week celebration of my 4 albums running through November. 
HEIRS AND GRACES 6th November
BRIGHTER STILL 13th November
MIDNIGHT MILK 20th November
DREAMWEAVER 27th November
These films will consist of the stories behind the recording and songwriting processes and 4 solo acoustic performances of songs from the album. 
It is my belief that music and content are more important now than ever before, and it's been my pleasure to put these short films together for you. It's my sincere hope that they provide you with comfort and hope in some small way. 
Buy a ticket to join me for this celebration. Because there is more to living than surviving! 
Watch a message about the event here: https://youtu.be/WtXV46Uqm8I
Adam
Gallery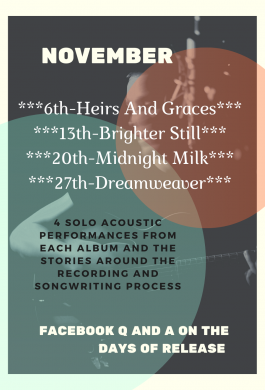 Adam Holmes November Cel...
Date
06 Nov 2020
Time
20:00
Tickets
£33.66
Living Room, Worldwide
Friday 6 November 2020