Fort Douglas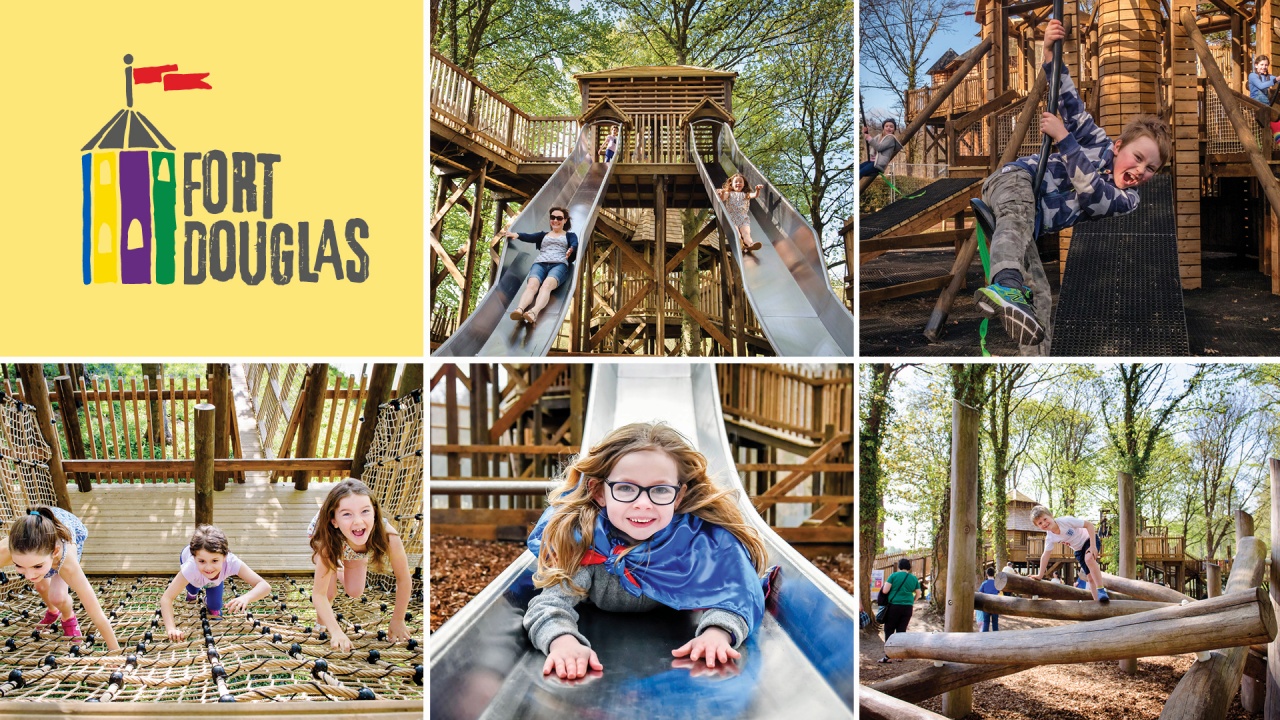 Knights, princesses, pirates, adventurers: your fort awaits. Explore the NEW SKY MAZE, the most magical turreted treehouses, zip wires, suspension bridges, slides, climbing walls and secret tunnels of this brand new playground. Fort Douglas
Fort Douglas
10:00am ‐ 1:00pm
(various times per date)
Dalkeith Country Park
Via King's Gate, Dalkeith, EH22 1ST

Event by Dalkeith Country Park
Information
Your quest begins at the entrance to Fort Douglas over the River Esk. Here you'll find a kid sized tunnel that runs from one side of the bridge to the other. And once you've entered the playground, there's a whole range of equipment to swing from, slide down and balance on. Not forgetting the incredible Fort Treehouse, complete with stairs, tunnels and a high rise walkway that takes you out to the Zip Wires! There's the incredible Sky Maze, plus the NEW TODDLER MINI MAZE! A new generation is about to have a whole lot of fun. Please note that unfortunately dogs are not permitted to go into Fort Douglas.
Map
Dalkeith Country Park, Via King's Gate, Dalkeith, EH22 1ST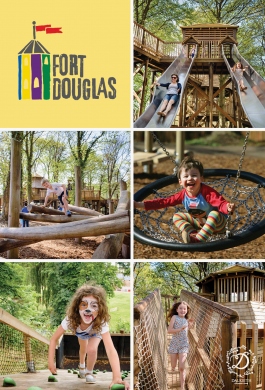 Fort Douglas
Date
30 Jun 2020
Time
10:00
Tickets
Free to £7.00
Dalkeith Country Park, Dalkeith
Tuesday 30 June 2020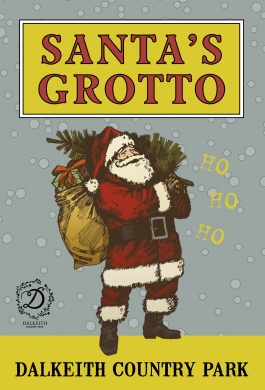 1 Date Sold Out
Santa's Grotto at Dalkei...
Date
28 Nov 2020
Time
10:30
Tickets
£14.00 to £17.50
Restoration Yard (Dalkeith Country Park), Dalkeith
Saturday 28 November 2020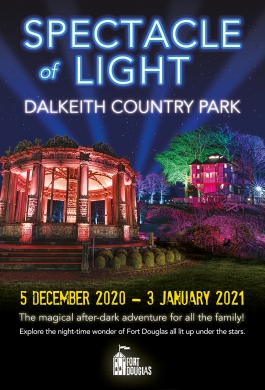 1 Date Sold Out
Spectacle of Light - For...
Date
05 Dec 2020
Time
16:30
Tickets
Free to £46.00
Dalkeith Country Park, Dalkeith
Saturday 5 December 2020